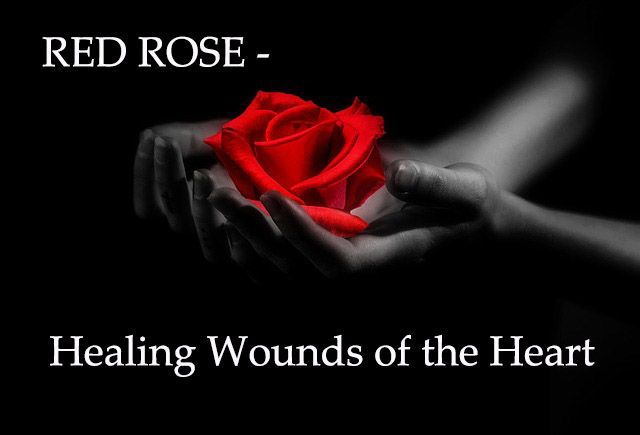 This is an online Meditation Workshop, to be held inside a closed Facebook Group, run by Yvette Munasinghe of Lomasi (Power of Flowers)
Date:
This workshop is available online as a recorded session.
Venue:
Red Rose - Healing Wounds Of The Heart - Facebook group
Price: £26.00 ($35.00)
You do not have to have any previous experience in working with flowers to join.
_______________________________________
The Workshop ................
My Workshops are all about you developing a connection with flowers, tapping into your creativity and reigniting a flame you have within.
This workshop will be based on a meditation about love and healing the one place on our body that it flows from, our heart. With the energies of the Archangels, goddesses and the red rose, I will hold the space for you to reflect on the love you have for yourself, others and to set about healing the hurt you may have incurred along the way.
The Red Rose has the energetic property to help you melt away wounds of the heart, dissolving the cords that have kept you attached to the past. The energy of the red rose will fill areas in your heart that are wounded with love, leaving you vibrating on a higher frequency of love. You will feel more open to receving the love that you need or indeed are looking for.
Sometimes you find it so easy to give love to others and yet, are not open to receiving or showing love to yourself. This will be a meditation to help you with just that.
We will look at the definition of love, and set about healing wounds that our heart may have felt, this may have been through words, the loss of a loved one or how you may have been hurt or don't show yourself enough love. The Red Rose will help you to begin to heal the energy around this.
Flowers can spark off a sense of nostalgia which can catapult you back to your past, this may bring old emotions or situations from childhood and traumatic relationships. Bringing this aspect of your life forward to heal, can help you move on with where you are in today.
______________________________________
Flower Energy and Connectivity ...............
You will begin with a teaching on how to do a single flower meditation. I will show you a few techniques on how you can connect with the energy of flowers, which you may then find the one that suits you to use during the Red Rose Meditation that will take place.
________________________________________
Shhh ................
Now that your mind is a little settled you will begin the Red Rose - Healing Wounds of the Heart Meditation. This is a meditation with collective energy and a high frequency of love to help you with:
Healing from a breakup
Looking for love
Healing from a loss – a loved one or a pet
Broken heart
It will help you to:
Cut old cords of love that are still attached.
Let go of old relationships.
Move forward in life.
Heal wounds of the heart.
Open your heart to receive love.
Vibrate on a higher frequency of love.
________________________________________
Creativity ...........
Flowers offer you a healing with a quiet and gentle conversation.
You are invited to purchase some red roses for the workshop, these can also be used during the meditation.
You can have 1, 5 or as many red roses as you desire.
I will show you how to test for the freshness of a rose.
How to care for your cut roses.
How to condition your flowers and
How to create a spiral bouquet if you have purchased a bunch of roses.
As it will be the week for Valentines Day, you shouldn't have too much difficulty finding some red roses, they should be in abundance in your local florist or supermarkets, even petrol stations.

Purchasing the red roses will be an additional investment for yourself.
A link to the Facebook Group will be sent once your place has been booked.
After this meditative workshop, you will feel a much deeper connection to yourself, flowers and mother nature. This is the Power of Flowers.
___________________________________________
The Workshop can still be attended even if you do not want to purchase flowers to create a bouquet. You can still engage in the meditation, as the teaching for the bouquet will be done at the end of the workshop.
-------------------------------------------------------