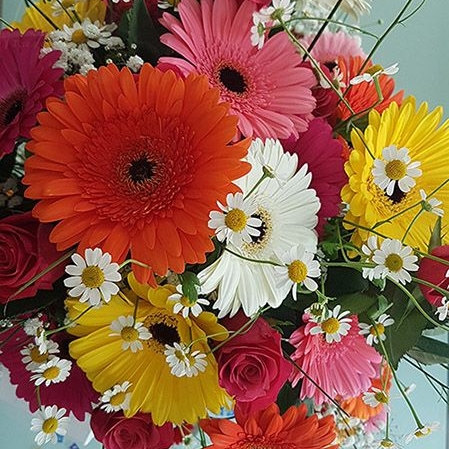 Date: Sunday 8th March 2020
Time: 1pm until 4pm
Venue: Beckenham Place Mansion
Price: £66.00
____________________________________________
We will soon be stepping into Spring, come along and take some time out to unwind at the Mansion in Beckenham Place Park, set amongst the landscape of the old golf course.
Here you can relax in the beautiful surroundings, with the energy of the flowers and learn about the meaning behind the flowers chosen for you and how to create your own flower arrangement to take away with you.
Sunday the 8th March is International Women's Day, it's a great way to mark the achievements of women in their visibility in the world we live in today.
_______________________________________________
The Workshop ........
This is a lovely workshop for people of all levels, no experience is necessary,
If can be a wonderful gift for a friend or loved one, it is for anyone who is developing an interest in flowers or who loves flowers and would like to pick up some professional hints and tips.
It's a time for you to relax and unwind and connect with your inner self. I encourage you to tap into your creativity opening up your sacral chakra, where you will begin to feel your dynamics, stimulated and full of ideas.

I encourage you to become present in your mind and express your uniqueness with the creation of your flower arrangement.
Working with the flowers will also connect with your solar plexus, focusing on your self-esteem and your confidence. What a great way to celebrate International Women's Day, working on your inner strength.
__________________________________________
Action ........
You will begin to connect with the flowers by choosing the flowers for your arrangement yourself. We will do a short mediation which you will find will calm your mind and center you to begin to tap into your creativity.
________________________________________________________________
Creativity and connectivity ........
You will learn techniques on how to connect with flowers, how to prepare your flowers to create your flower arrangement, and how to maintain and care for your flowers after you have taken it home.
You will find your flower therapy a relaxing experience but yet filled with fun and enjoyment as you spend a few hours in the company of like-minded people.
__________________________________________________________________
Flower energy ........
The Flowers for the workshop will have been intuitively chosen for the participants at the workshop. The energy of one, some or maybe even all of the flowers will resonate in some form. Whether it be a chakra connection or an angelic one, I am sure you will walk away from the workshop feeling full of floral energy, confident in your ability to create future beautiful flower arrangements and self-pride with your creation.
__________________________________________
All materials for the workshop are provided, along with refreshments, which includes some lovely freshly made cakes.
There is plenty parking within the ground of the park. The nearest train station is Beckenham Hill and Beckenham Junction. The Bus 54 stops right outside the entrance to the park.