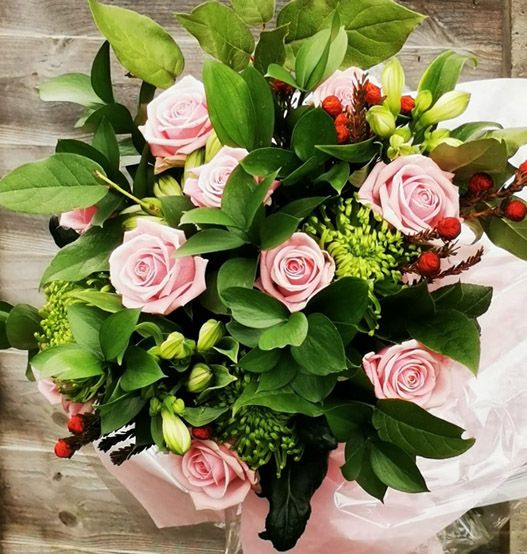 Flower Therapy Workshops can be experienced in a group or as a One to One experience..
This Flower Therapy Gathering is created with you in mind.
As a Flower Therapist and a certified Intuitive Flower Therapy Healer. I work with flowers and their energy and share with you how flowers have messages for us, that can aid healing to our emotions, needs and aid us in our wellbeing.
In this gathering, I will teach you how to create a spiral bouquet, share with you some floristry tips as well as teaching you how to take care of cut flowers. As you move through our time together, you will gain knowledge on how to connect with the energy of flowers, simply by being mindful with your time creating your arrangement.
Each flower for your arrangement is intuitively chosen with you in mind. The flowers chosen will have a connection with you, it could be the scent of the flower, the beauty of it, the colour or even the texture that may capture your attention. The messages behind each flower will be delivered to you as a message to address something that is needed in your life at this particular moment for you to understand and to move forward with.
The Flower Therapy Workshop is held with the intention for you to find some time for yourself in the space held for you to, forget about your worries and how your past may have moulded you. It's time for you not to worry about the future, it's time for you to become present in your mind. When done in a group or as a one to one, you feel like you are in a cirlcle gathering with like minded people as you indulge in the energy of the flowers and the work they are doing for you.
It will give you a chance to connect with your inner self, and to clear your mind of all the noise that generally fills it up. You will learn how to create a professional flower arrangement and find out the meaning and messages of the flowers you are working with.
During your time you may feel that you become drawn to the .....
Things that use to light you up.
Emotions that you have put in a box and placed a lid over.
Working with one of Mother Nature's wonderful gifts, during your personalised workshop I will ....
Encourage you to play in Mother Nature's playground and work with the energy of flowers, whilst you create your flower arrangements,
Motivate you, to tap into your creativity, reminding you that you are unique and should embrace your own individuality, as creativity comes in the form of many things.
Inspire you to turn a flicker into a flame and ignite a passion that you have within.
Life sometimes gets in the way of how we live, with our busy technologically driven world, our busy 9-5 work life, being a Carer, mother or wife; we wear many hats and there comes a day when we suddenly realise that something is missing, we stop and wonder, "where has that person gone?"
If you love flowers and are interested in learning about the power behind them, or you may want to do something creative and are interested in learning some professional tips on how to look after cut flowers in an arrangement, then this is a workshop for you. No previous experience is necessary.
You will leave having learned how to develop a deeper connection to flowers, opened up your creativity by tapping into what is flickering away inside you. You will have taken time out and had time to connect with yourself through a little meditation and creativeness in a lovely therapeutic atmosphere.
You will leave feeling centered, euphoric, with a sense of achievement and a harmonious flower arrangement, with a message of guidance from the flowers intuitively chosen for you.
We may not realise it but creativity deepens a connection to our soul, when we are in the flow of creation, we open ourselves up to self-expression. This can release endorphins that make you feel good about yourself, raising your vibration and self-esteem.
One lady who attended a Flower Therapy Workshop opened up a connection to an emotion that was way deep inside, which was connected to her inner-child.
This is what I call the Power of Flowers.
This session can be conducted at your home, but under our current circumstances with the pandemic this can be done via zoom, your flowers will be sent to your home. Upon booking, a date and time will be scheduled for your Flower Therapy Workshop.

If you would like to book your one to one workshop as a gift for someone please click here to make the booking. If you wish to do the group booking as a gift please click the flower therapy workshop at home live streaming link below.